Tea Tree, Eucalyptus, Lavender, Ylang Ylang Essential Oil for Aromatherapy At Home Pack of 4
Regular price

Rs. 1,446.00

Sale price

Rs. 867.00
Description

Eucalyptus Essential Oil: This oil is absolutely packed with antioxidants with skin, hair & body benefits. Refines & replenishes aging, matures skin & repairs skin conditions such as infections, inflammation, swelling & redness & rashes. Refines and heals skin, Stimulates the scalp, Harmonizes, and comforts.

Tea Tree Essential Oil: The anti-bacterial and anti-viral properties of tea tree oil make it a natural choice in making hand washing. It is an effective natural insect repellent. Tea tree oil has antiseptic properties. Applying a small amount of diluted tea tree oil is known to keep infection at bay. Take a few drops of diluted tea tree oil on a cotton swab and apply it on acne affected area a couple of times a day may help to manage acne outbreaks. Rinsing your mouth regularly with tea tree oil mixed with water is known to fight bad breath and dental plaque. Soaking your feet in warm water infused with tea tree oil is known to keep away nail infections, especially during monsoon season. Here the anti-fungal properties of this oil are at work. These are a few reasons why tea tree oil is a must-have essential oil in your herbal oil collection.

Ylang-Ylang Essential Oil: Ylang-ylang oil is best known as one that gives a feel-good factor. It is a great brain health booster. Protect individuals from bacterial, viral, and fungal infections. Formulated with 100% natural ingredients, paraben-free, cruelty-free, and dermatologically tested. Ylang-ylang is a yellow, star-shaped flower that grows on the Cananga tree. When clubbed with a carrier oil such as Jojoba, almond, or any other cream/oil it offers a wide range of benefits in skincare, haircare, and even anxiety relief.

Lavender Essential Oil: This heady fragrance promotes better sleep and reduces fatigue. Widely used in cosmetics and perfumery, we recommend adding this to your skin and hair care regime. It has a floral scent that is soothing and aids in relaxing, de-stressing, and getting rid of a headache. Its anti-inflammatory properties help to treat acne and acne scars. Lavender Oil has antimicrobial properties that keep the scalp healthy and get rid of dandruff.
Why us?
Eco-Friendly
Manufacturing with no waste
No Animal Testing
Vegan & cruelty-free products.
FAQs
Is this product free from chemicals?

Yes, Meena Elements products are free of harmful chemicals such as paraben, mineral oils, sulphate, and silicones. They are also FDA Certified and cruelty free.
This product is good for sensitive skin

Yes, being free of harsh chemicals and full of natural compounds our products are safe for sensitive skin
Can this product be used by men?

Yes, our products can be used by both men and women. Meena Element's products are not specified for one gender.
Before & After
Before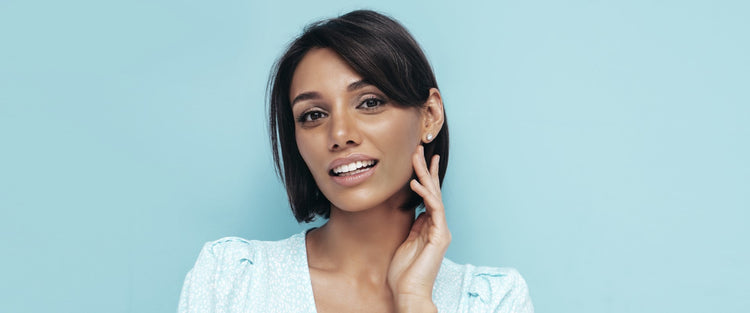 After