Meena Khaki Powder - Lavender 100g (Brightening & Beauty Talc)
Regular price

Rs. 90.00

Sale price

Rs. 75.00
Helps you stay fresh & keep skin soft & smooth throughout the day

Protects skin from harmful rays of the sun. Prevents body odour by absorbing sweat and fighting bacteria

Removes excess oil secretion on the face leading to an even tone skin. Skin feels smooth after applying

Makes your face look brighter giving real glow. For long lasting freshness, use after a shower

This luxurious, perfumed talc leaves your skin feeling soft and fragrant all day long
Description

Meena Elements' Lavender Khaki Powder keeps your skin soft and silky all day long. Additionally, it shields your skin from the sun and aids in preventing wrinkles and aging. This powder is also used on the body and leaves a mild natural sandalwood fragrance by absorbing sweat and removing excess oil secretion on the face leading to even tone skin.
How to use

How to use: Gently dab the khaki powder on your face and neck to get an even skin tone.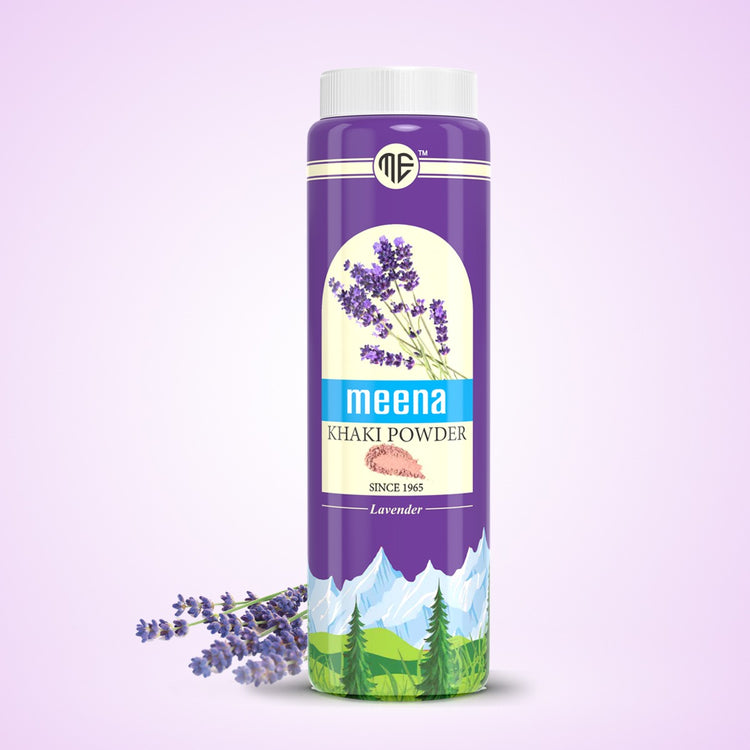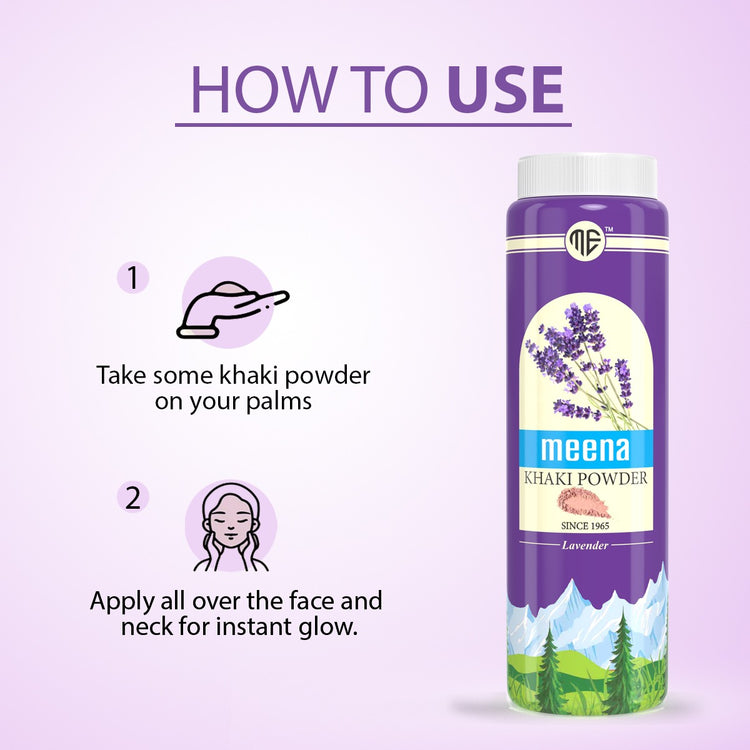 Why us?
Eco-Friendly
Manufacturing with no waste
No Animal Testing
Vegan & cruelty-free products.
FAQs
Is this product free from chemicals?

Yes, Meena Elements products are free of harmful chemicals such as paraben, mineral oils, sulphate, and silicones. They are also FDA Certified and cruelty free.
This product is good for sensitive skin

Yes, being free of harsh chemicals and full of natural compounds our products are safe for sensitive skin
Can this product be used by men?

Yes, our products can be used by both men and women. Meena Element's products are not specified for one gender.
Before & After
Before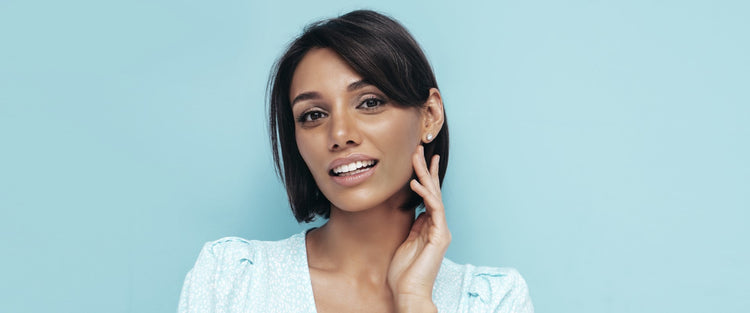 After